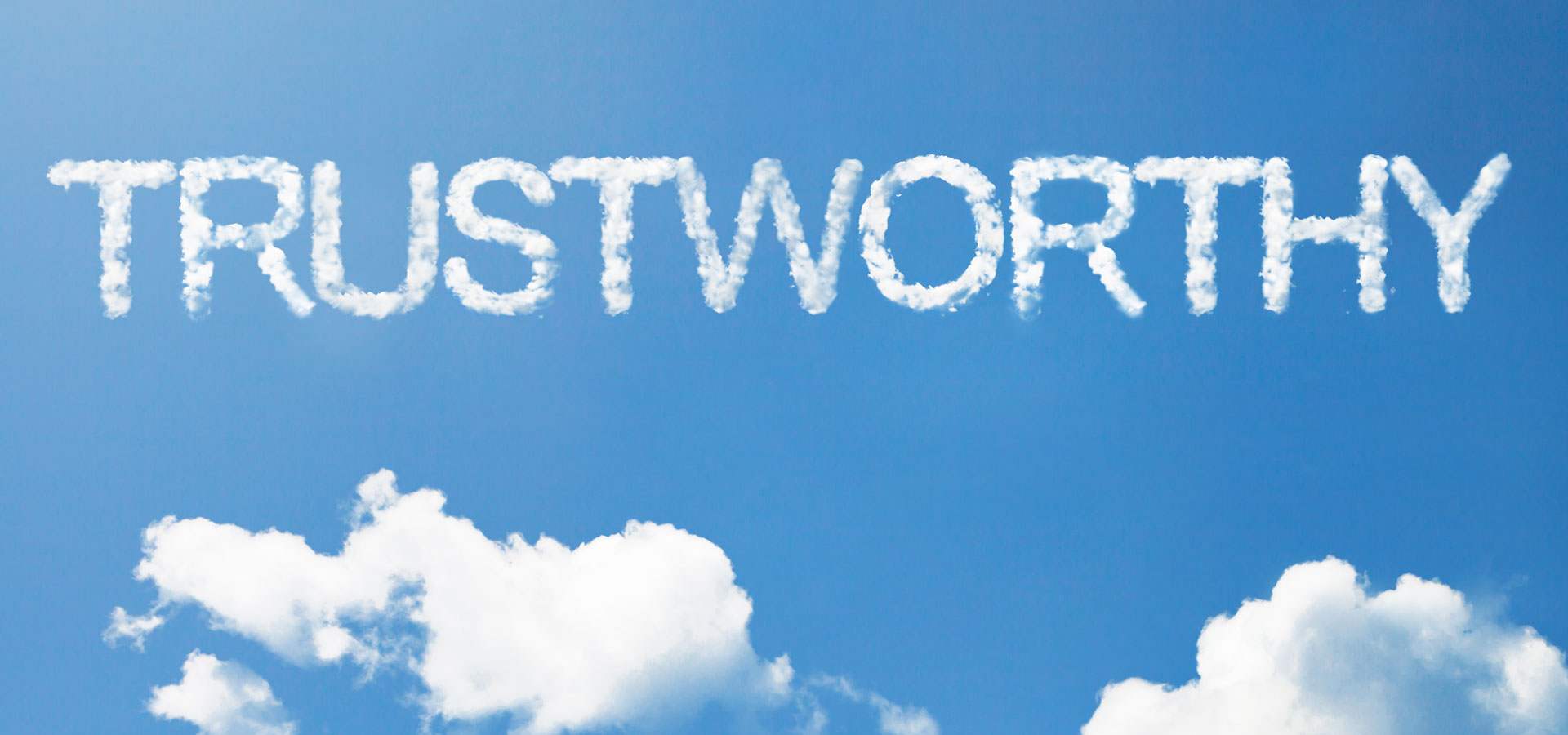 Being Trustworthy
July 11, 2016 4:06 pm - Categorised in: Charity Services, Governance
Public trust in charities is at a low ebb.
Speaking recently at the launch of the Charity Commission's Public Trust and Confidence in Charities report, Sarah Atkinson, the Commission's Policy and Communications Director warned confidence in charities has fallen to its lowest recorded level since monitoring began in 2005.
The report suggests a drop in the public's trust of charities from 6.7 out of 10 in 2014 to as low as 5.7 this year.
Why is this?
The use of aggressive fundraising and marketing campaigns by some major charities, the very public and unseemly fallout from the recent demise of charities such as Kids Company and the growing disconnect donors feel between the money they give and where it is actually spent are just a few reasons as to why confidence has hit rock bottom.
One way the Charity Commission hopes to tackle this growing problem is through a new power to issue official warnings to charities and their trustees who may be suspected of wrongdoing. This new weapon allows the Commission to issue official warnings when it considers there has been a breach of trust or duty by the charity's trustees. Warnings can also be issued following incidents of misconduct and can even be issued for perceived mismanagement within charities. Of great interest is the news that the Commission intends to name and shame charities who have been issued with warnings by publishing the offending charity's details on the Commission's website.
The introduction of this new discipline appears to have three separate motives. The Commission wants to be able to warn charities that a specified breach, misconduct or mismanagement is unacceptable. It wants to ensure trustees know how to act and how to take action to rectify problems. It also aims to ensure trustees take appropriate steps to avoid repeating a breach, misconduct or mismanagement in the future.
So are all charities heading to the Headmaster's office?
The Charity Commission makes clear that "in most cases the sanction of an official warning should be a sufficient and proportionate outcome in itself. It's a power that many other regulators have. It provides a reasonable and proportionate way of dealing with some types of breach".
However, a number of commentators have expressed concern as to how often the Commission may use its new weapon given it can issue a warning for "any actions that may result in a charity's reputation being harmed". The concern is that the scope given to the Commission is too wide and that the Commission may use the warnings to intervene when it does not like the approach of the Trustees or the direction they are taking the charity in, even in circumstances where the charity is acting lawfully. The breadth of this power is concerning especially when one considers the stigma attached to these warnings which could have damaging consequences for charities who rely on external funding.
What will this mean for churches and Christian charities? Keeping on top of your compliance is essential. Charity trustees will need to do all they can to avoid getting behind with the demands of charity registration and operation and the paperwork it generates. Avoiding the temptation to leave key responsibilities to a designated person, who may or may not have the capacity to take action and ensuring a balanced distribution of key responsibilities is a good place to start. Meeting minutes, property title and insurance documentation all need to be kept up to date to ensure problems don't arise. Churches will also have to be certain monies donated by way of giving are spent in accordance with the charity's purposes and that they can demonstrate tangible evidence in support of this.
Trust and being seen to be trustworthy is a far more complicated thing these days. 
The Charity Commission is currently consulting on the issue and you can respond to the consultation via the Commission's website.
Ben Bourne and Simon Hale are part of the Charity Law team at Ellis-Fermor & Negus Solicitors.
Back to News