We began our Charity of the Year scheme in 2002. We were keen to support charities working in the communities around our offices and we realised that nominating a charity as our Charity of the Year could help raise their profile as well as providing financial support. Over 20 years later, our Charity of the Year scheme is an established programme for the firm. We are proud to have been associated with so many excellent local charities and to have been able to play a small part in promoting their causes, in building relationships and in giving back to our local communities in this way.
Each charity is formally welcomed at our annual summer dinner event, and is promoted throughout the year in each of our four offices. In the past staff have joined with the charities in fundraising and in supporting their work including redecorating flats in Lenton, holding car boot sales, taking part in a firewalk and running the Robin Hood Marathon.
Charity of the Year 2023-2024:
Our Charity of the Year is Bundles of Hope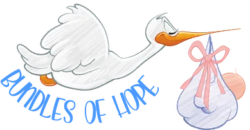 Bundles of Hope is a community based initiative in Long Eaton that partners with health professionals & social workers for the benefit of newborns and children. They provide baby essentials for expectant Mums in need of support and provide a drop-in for
families of older children to pick up clothes and other essentials. We hope that our fundraising as a firm will help keep these projects running, providing essential support for families that need it.
You can learn more about the brilliant work the charity is doing on their Facebook page:
Charities we have partnered with:
2021-2023 – Joseph Cooper Trust
2019 – 2021 – Autism East Midlands
2018 – Framework HA
2017 – Ben's Den
2016 – Derby SANDS (Stillborn and Neonatal Death Society)
2015 – Hope Nottingham
2014 – The Arches
2013 – Derbyshire Services Autism Group
2012 – Amber Valley CIDS
2011 – The Friends of the Cromford Canal
2010 – Treetops Hospice Care
2009 – 58i
2008 – The Children's Society
2007 – Trent Crossroads
2006 – Benchmark
2005 – CLEAR International
2004 – Treetops Hospice Care
2003 – The Aspire Trust
2002 – The Pregnancy Advice Centre