Discover more about us and our values at Ellis-Fermor & Negus.
We are passionate about providing all our clients with high-quality legal solutions. Our distinctive service treats people as individuals with individual needs.
About us
Our mission is to establish a lifelong relationship with all our clients by anticipating and responding to their needs for quality legal services. We trust our practice matches our aims and our growth from a one-man enterprise in 1893 into a regional firm with 4 offices across the East Midlands. You can find us in Ripley and Belper in Derbyshire, Beeston in Nottingham and in Long Eaton.
If you live near one of our offices why not come in to discuss your legal requirements with us? If you are not able to come into one of the offices you can fill in our online form and we will get back to you.
Work here
As a growing business, we are always keen to hear from individuals who feel that they could make a positive contribution to the firm. We recruit throughout the year and we are always happy to receive enquiries from prospective applicants.
Find out more about careers at Ellis-Fermor & Negus and discover our current vacancies.
Charity of the Year
At Ellis-Fermor & Negus, we are committed to supporting local charities working in the communities around our offices. Each year we nominate a charity to help raise their profile as well as providing financial support. Over the years we have partnered with a number of excellent local charities. We are proud to have played a part in supporting their causes.
Our Charity of the Year is Bundles of Hope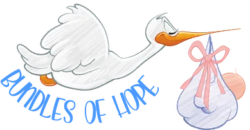 Bundles of Hope is a community based initiative in Long Eaton that partners with health professionals & social workers for the benefit of newborns and children. They provide baby essentials for expectant Mums in need of support and provide a drop-in for
families of older children to pick up clothes and other essentials. We hope that our fundraising as a firm will help keep these projects running, providing essential support for families that need it.
You can learn more about the brilliant work the charity is doing on their Facebook page: