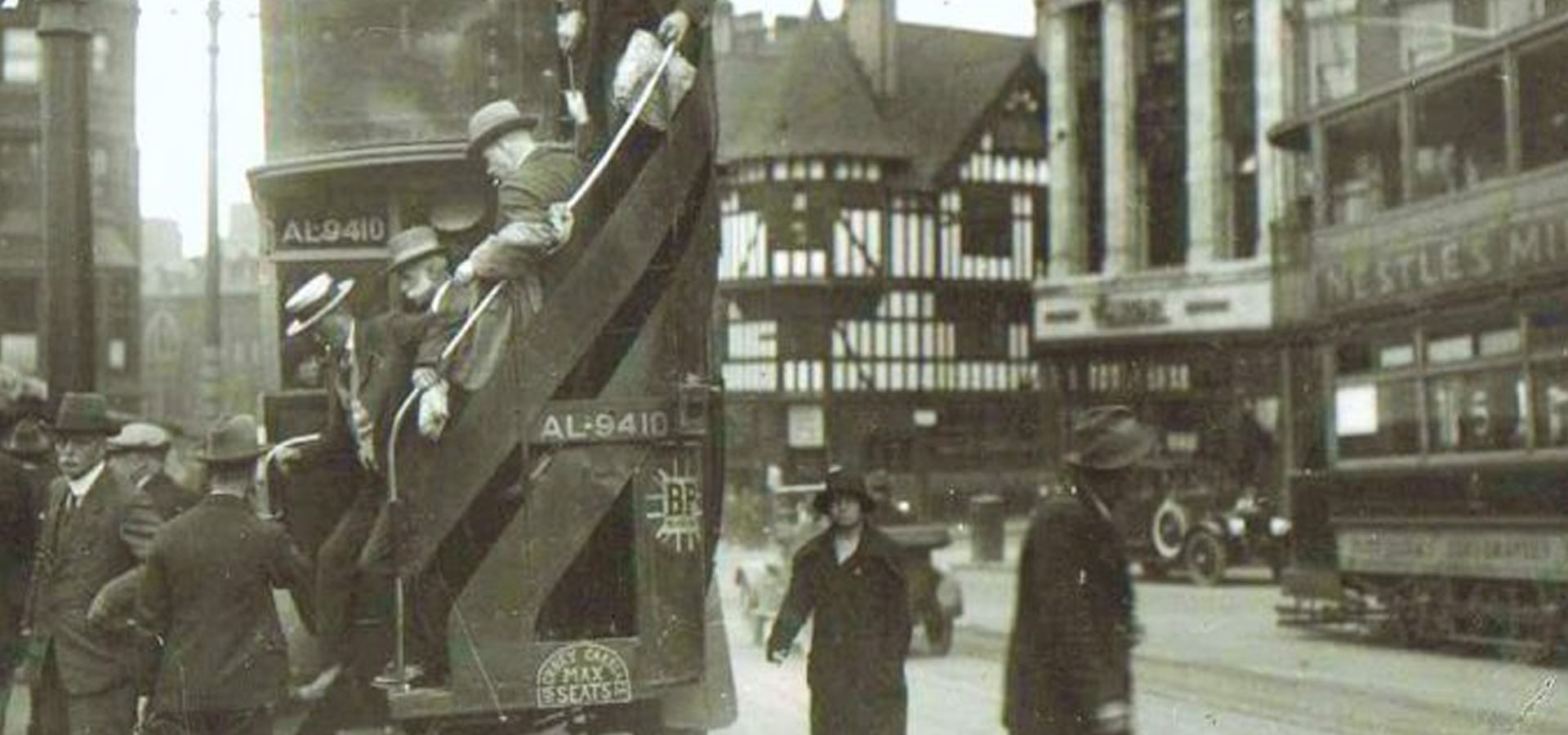 Vintage Vehicles and Classic Cars: Bartons heritage event Saturday 10th
September 5, 2016 4:14 pm - Categorised in: EFN-Events
This Saturday 10th September Bartons plc. will be welcoming visitors to enjoy a range of rarely seen original vintage Barton vehicles.
This exhibition of preserved company vehicles in Chilwell is part of the 2016 Heritage Open Day in Nottinghamshire, and it's anticipated to be a wonderful community event.
A bit about Bartons
Bartons is one Britain's earliest bus companies, founded by Thomas Henry Barton OBE and for many years operated the largest independent bus company in Western Europe. Bartons was also one of the pioneer firms to deliver a timetabled bus service.

Bartons plc vehicle, Market Square 1925
What to expect
2016 is a significant year for the Bartons, marking the 150th anniversary of their founder T.H. Barton. This years Heritage Open Day will reflect that occasion with a homecoming of an iconic coach as well as a celebration of the lives of those who made this whole story happen.
Expect Barton an exhibition of persevered vintage Barton company vehicles and an array of historic memorabilia.
As well as Bartons heritage, the event will be a taste of broader local heritage with a range of other organisations hosting exhibitions in the Chilwell site – including the Beeston Classic Cars Club, SKN Heritage Museum, Beeston Camera Club, Middlebridge Scimitar luxury sports cars and many more.
When: Saturday 10th September, 10.00 – 16.00
Where: Barton's plc. The car park 1 Holly Lane, Beeston, Nottingham, NG9 4AB
Easily accessible by bus or tram routes
For further information on the event please see:
https://beestoncivicsociety.files.wordpress.com/2016/07/hod-beeston-2016-final-proof-4152231.pdf
Back to News